SACF 25 Semi-Automatic Capsule Filling Machine
Up to 25,000 Capsules per Hour

Semi Automatic

Comes standard as #00, other sizes are available upon request
Up to 25,000 capsules an hour, highly efficient semi-automatic filling mechanism which ensures a top level of accuracy and can operate with a range of capsule sizes!
This semi-automatic capsule filling machine not only takes the drudge out of a laborious task but just as importantly it ensures a very high level of accuracy, thereby saving money, ensuring quality and promoting customer satisfaction at the same time.
Suitable for a wide range of applications, from pharmaceutical production to food supplements, vitamins and minerals, food technology, veterinary and other special use, the SACF25 is a cost-effective way to achieve rapid, dependable and accurate production of large volumes of capsules.
Connect with Our Team
If you have a question or would like more details on the SACF 25 Semi-Automatic Capsule Filling Machine, please complete the form below and someone from our team will be in touch with you soon.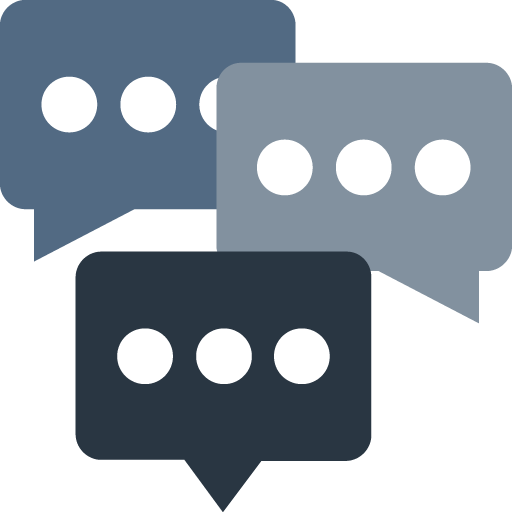 Capsules are often the consumer's preferred choice but they can be difficult, time-consuming and expensive to fill accurately. The SACF 25 solves all these problems with a fast, highly efficient semi-automatic filling mechanism that allows a single operator to fill up to 25,000 capsules an hour. 
Main benefits of the SACF-25 Automatic Capsule Filler
Fast, accurate and reliable
Reduces unit cost of filling capsules
Fills from 10-25,000 capsules per hour
Can operate with capsule sizes 00-5
Meets GMP requirements
Low noise
Corkscrew feeder mechanism to ensure the accurate and consistent filling
Safe and easy to operate
Virtually no training needed
Stainless steel construction for durability and hygiene
Easy cleaning
Easy maintenance
Features
By taking the guesswork and repetitive actions out of capsule filling, the semi-automatic SACF 25 strikes the perfect balance between speed and efficiency on one hand, and cost on the other.
Vacuum Pump
The machine's features include an inbuilt vacuum pump that makes it fast and easy to load unfilled capsules onto the metal filling plate.
Air Compressor
The SACF 25 requires an air compressor which helps move the powder filling arm over the capsule disk and assists in capsule sealing. This machine does not come with an air compressor. One will need to be acquired outside of LFA Machines.
Easy to adjust
The filling plates can be changed very easily, and they come in a range of sizes, which means that you can use the SACF 25 with any capsule from size 00-5. Other helpful refinements include an adjustable, corkscrew filling mechanism that sets the dose and ensures the capsules are filled with a consistent volume of powder and a pressurized air sealing mechanism that forces the two halves of the capsule together to form a perfect, airtight seal.
Low-maintenance and easy to operate with
On a practical note, this is a very well-constructed piece of machinery, using robust internal components that need little maintenance and work consistently and reliably. This capsule filler requires very little operator training, as all the processes are logical and simple to execute. After filling a couple of plates of capsules to become familiar with the machine, even a novice user can quickly reach a filling speed of 10,000 capsules per hour. With a little practice, it is possible to reach a filling speed of up to 25,000. By avoiding the need for specialist technical staff, the SACF 25 further reduces unit costs.
Easy cleaning and maintenance are two important features that ensure that this capsule filler will suffer little downtime to mar its productivity. It is manufactured from stainless steel, to give long term durability, and promote the hygiene essential for dealing with foodstuffs or pharmaceuticals.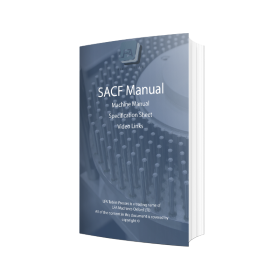 Download The SACF-25 Manual & Specification Sheet.
Please also select from the drop down which best describes you so that we can send you only the most relevant information.
SACF 25 in Use
As will be apparent from the earlier sections, the SACF 25 is an extremely simple and efficient machine to use, requiring no formal technical skills and virtually no training. To make things easy it follows a logical pathway with independent stations for capsule loading, filling and closing. The operator simply loads empty capsules into the metal hopper, and the machine inserts them into the filling plate. The machine's vacuum mechanism then separates the top and bottom part of each capsule, ready for filling with dry powder or granular material that is stored in a separate hopper.
The operator locates the bottom half of the filling plate, complete with empty capsule halves, into the filling section of the machine. The capsules are automatically filled with the correct dose of powder, which is set through a continuously variable control. The operator then places the plate containing the filled capsules into the sealing section of the machine, where compressed air inserts the capsule lids into place and forces them tightly closed. The whole process is fast and easy, requiring very little judgement or technical skill.
Suitable with a high percentage of formulations
SACF 25 offers several advantages that make it a rewarding machine to operate. The ability to take a comprehensive range of capsule sizes makes it suitable for use with almost any type of formulation, from bulky herbal or mineral supplements to small vitamin capsules. This strength is reinforced by the ease with which the amount of powder filled into each capsule can be changed.
Operator's safety
As well as being very straightforward, it is also a very pleasant machine to use. Its quietness in operation avoids the stress of working in a noisy environment, while user safety is promoted by the simplicity of the operations involved, and by careful, safety conscious design.
There are no complicated controls on this capsule filling machine, with just a few clearly marked buttons, and its stainless steel construction makes it exceptionally easy to keep clean.
Our View
The SACF 25 is a sensibly priced, no-frills capsule filler. It is the perfect choice for producers who need to fill a substantial volume of capsules, but don't want to make the heavy investment needed to buy a fully automated machine. Its simplicity of operation and high maximum capsule filling rate both contribute to low unit costs, making capsules a much more viable alternative to tablets.
| Name | Value |
| --- | --- |
| Maximum Output/Hour* | 25,000 |
| Compatible Capsule Sizes | 00L / 00 / 0 / 1 / 2 / 3 / 4 / 5 |
| Filling Precision | ±3% |
| Decibels (dB) | ≤60 |
| Weight | 330kg / 727.5lbs |
| Power USA | 220v, 3 phase Δ, 2.2kW, 60Hz |
| Power UK | 440v, 3 phase Δ, 2.2kW 50Hz |
| Vacuum pump | 40 m3 / h |
| Capacity of air compressor | 0.1m3 / min *Not Included with Machine* |
| Length | 1200mm / 47.2in |
| Width | 700mm / 27.5in |
| Height | 1600mm / 63in |
| Floor Loading | 3.62 kN/m² |
Bores Per Plate
| Plate Size | Number of Bores/Plate | Maximum Output/hour* |
| --- | --- | --- |
| #00 | 300 | 17,850 |
| #0 | 360 | 21,400 |
| #1 | 360 | 21,400 |
| #2 | 420 | 25,000 |
| #3 | 420 | 25,000 |
| #4 | 420 | 25,000 |
| #5 | 420 | 25,000 |
*Theoretical output based on optimum manufacturing conditions
How Much Profit Will This Machine Generate?
Are you able to calculate the amount of profit your business generates per capsule? If so, this calculator will be able to tell you how many hours you will have to run this capsule filler to cover its investment.
It will also be able to tell you the amount of profit it will generate every hour you run this capsule filler, which makes this calculator a powerful tool when deciding on which capsule filler is right for you or your business.
Profit Generated Per Hour
This machine returns it's investment in hours
What size tooling can this machine be fitted with?
I was unable to successfully press a tablet on my desktop/rotary press, is this my next option?
Yes, this would be a great next step. Because of the way that the capsule filler works it will be able to overcome some of the problems tablet presses can face, especially: Friability issues, capping, not binding, laminating and flowing issues.
If in doubt, get in touch and we can test your product on one of our machines: https://www.lfacapsulefillers.com/contact/
What are the Safety features on the FACF? Can extra safety features be added?
The FACF is an extremely safe machine. It has perspex doors that stop the operator from being able to come into contact with any of the moving parts while the machine is in operation.
All of the doors have sensors so that if opened the machine will automatically stop. On top of this, the machine has an emergency push stop which can be used when the operator is working inside the machine.
Could we have onsite training after purchasing this machine?