Microcrystalline Cellulose
Excellent Bulking Agent

Plant Extract

Multiple Grades
Fill out your details and our team will provide you with a full quote as soon as possible.
Connect with Our Team
If you have a question, require bulk pricing or would like more details about Microcrystalline Cellulose, please complete the form below and someone from our team will be in touch with you soon.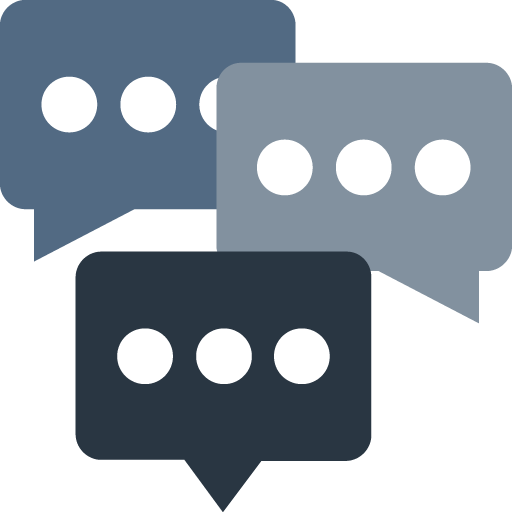 What exactly is the ideal excipient? The one which helps make ingestion easier for customers and manufacturing simpler for producers. Not just an excipient which is permissible to use, but one that stretches beyond standard functionality. Microcrystalline cellulose may be the exact filling agent you are searching for. It won't gel like methyl-cellulose and if compared to other bulking agents it appears to provide the optimal degree of brittleness whilst staying lubricant sensitive.
Main Benefits
The main benefits of Microcrystalline Cellulose are:
Very compressable
Increased Flow
Strong Filler for Encapsulation
Non-reactive
Low-absorption
Industry standard in encapsulation
Which Grade is Best for You?
LFA Machines is able to offer you 5 different grades of Microcrystalline Cellulose. The grade names are 101, 102, 200, 301, and 302. You may be most familiar with our Microcrystalline Cellulose 102 grade which we can offer to you at 1kg, 2kg, 5kg, 10kg, and 20kg bags.
Some noticible differences between the grades are the following:
Microcrystalline Cellulose 101 has the finest of particles, with a bulk density of 0.296g/cm³ . It is most suitable for wet granulation with excellent direct compression
Microcrystalline Cellulose 102 has an average particle size with a bulk density of 0.308g/cm³ and is the most common grade of Microcrystalline Cellulose used in encapsulation.
Microcrystalline Cellulose 200 has a larger than average particle size, with its bulk density being 0.282g/cm³. Grade 200 has superior flowing properties and is commonly used to correct API flow deficiencies.
Microcrystalline Cellulose 301 is very similar to Microcrystalline Cellulose 101, but has a larger bulk density of 0.358g/cm³
Microcrystalline Cellulose 302 is very similar to Microcrystalline Cellulose 102, but has a larger bulk density of 0.359g/cm³
Microcrystalline Cellulose, generally named MCC, is produced in a controlled environment. The end result is a pure, white powder without any taste or smell, able to add bulk and flow to your formula. MCC maintains the necessary advantages of a diluent. It is effective as a bulking agent in your capsules or tablets, giving the desirable weight for your customers. Microcrystalline cellulose has minimal bulk density, increasing flow characteristics. Easy flow helps to ensure that each ingredient is consistently spread throughout a mixture. If the mix is consistent, each capsule will have the same quantity of each ingredient at the end of production, creating a quality product.
Microcrystalline Cellulose really does its job, and also it does it well. It works well with many other popular excipients and is a integral part of many manufacturers formulas. Filling and Flow Agents undoubtedly are a crucial element in the encapsulation process simply because they ensure an accurate capsule weight.
Compressibility and binding are both unquestionable characteristics of Microcrystalline Cellulose. Neither of these characteristics deter its ability to dissolve with ease once in tablet form, a crucial element of any tablet or capsule. MCC is safe to consume in normal amounts, and broadly used as an excipient for tableting. Additionally it is a natural source of dietary fiber and is also non-caloric. Above all else, MCC is inert, meaning it will not react to or interfere with other substances.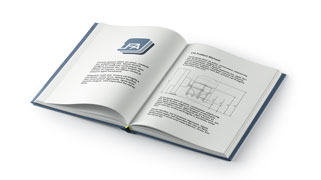 Get Information on
Microcrystalline Cellulose
Enter your details to get the User manual, Spec Sheet and Video links for Microcrystalline Cellulose
Overall, this product could possibly be what you are searching for. It is sought-after since it is amongst the top diluents with outstanding bulking qualities, and will also preserve these properties for you. Your process of formation will become easier as a result of this ingredient. With its advantages and uses, Microcrystalline Cellulose is your ideal choice for a bulking agent. Using MCC alongside other excipients makes production run smoothly and efficiently.
Name
MCC 101
MCC 102
MCC 200
MCC 301
MCC 302
CAS number
9004-34-6
Molecular formula
(C6H10O5)n
Appearance
Fine white powder
Physical state
Solid
Storage
Store at room temperature
Melting point
260–270 °C; 500–518 °F
Bulk Density
0.296g/cm3
0.308g/cm3
0.282g/cm3
0.358g/cm3
0.359g/cm3
Tapped Density
0.453g/cm3
0.455 g/cm3
0.454 g/cm3
0.452g/cm3
0.453g/cm3
Solubility in water
None
Documents
Intolerance Data
Technical Specification

If you require more than 500kg please fill out the form and we will quote you for bulk quantities. We aim to beat any like for like quote. Fill out your details and our team will provide you with a bulk excipient quote as soon as possible.