Starting from
US$6,820.00
Made from 304 Stainless Steel

Perfect for Encapsulation R&D

1 Year Warranty on Parts
The VH Powder Mixer Series is designed to help create a uniform blend of 2 or more different powders or granules, perfect for the capsule industry. The VH 8 and VH 14 Powder mixers offer a smaller volume, perfect for research and development. The VH 500 and VH 1000 offer a substantially larger mixing volume for a ready to go product. There are 8 different model sizes available, to fit the right size scale of your capsule production needs. The VH Powder Mixer Series are suitable for pharmaceutical and chemical industries, the food industry, animal medical fields, home and personal supplement production, dietary supplement fields and any application of mixing dry powders for encapsulation.
Connect with Our Team
If you have a question or would like more details on the VH Powder Mixer, please complete the form below and someone from our team will be in touch with you soon.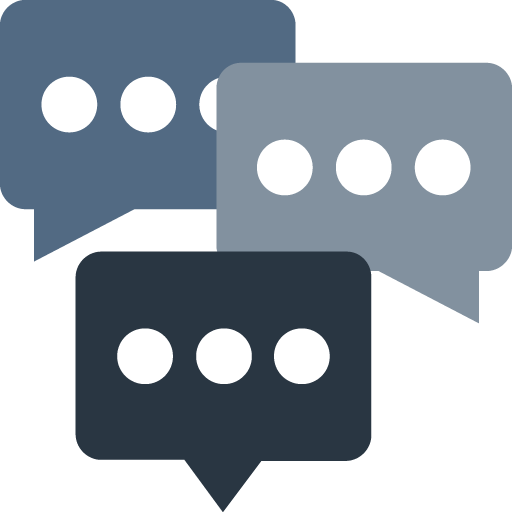 The VH Powder Mixer Series of machines are very easy to fill and empty. The asymmetric V shape mixing vessels are mechanically operated to produce an efficient, and highly effective uniform blend of dry powders and granules.
Main benefits at a glance
Effectively combine dry powders of any mesh size, perfect for various capsule sizes
Asymmetric V shaped mixing vessel avoid dead spots, ensuring proper mixing
Keeps the nutritional or chemical capability of your products safe
The choice of timed or continuous running with automatic cut off at the end of cycle
Easy to clean polished 304 stainless steel vessel for sturdiness and hygiene
Straight forward operations and controls
Vigorous, heavy duty motor
Condensed size, allowing for a smaller dimensional footprint
Series offers wide range of capacities to suit any requirement
Exceedingly effectual
Low decibel range output
Features of the VH Powder Mixers
The VH Powder Mixers are ideal for any powders making dietary supplement capsules to animal medication capsules and everything in between. VH mixers are a simple to use and an effective solution that will allow quick mixture of dry powders or granules to the high quality demanded by today's medical, food manufacturing and nutraceuticals high standards. The VH Powder Mixer Series are operated through an easy to read digital timer and just a few simple operating buttons. Very little training is required to operate a VH Powder Mixer.
The VH Powder mixers offer a timed, or continuous running method. This will let the operator concentrate on other tasks while the powder is being mixed. When mixing has completed and the powders or granules have been removed, cleaning is a painless process, due to the thoughtful design and hygienic, polished 304 stainless steel.
VH Powder Mixers in Use
The VH Powder Mixer Series effectively combines dry powders of any mesh size. To operate the mixer, simply open one of the top gaskets and fill the chamber approximately two thirds full. Once full, you can set a desired mixing time and press the green start button. The mixer will automatically turn off at the end of the mixing timer. Alternatively, you can set the machine to run until you manually shut it off.
Thanks to the VH Powder Mixers specially designed asymmetric V vessel and movement pattern, the mixers ensure that the powder or granules they are holding is evenly mixed within the steel mixing tubes throughout the mixing process, allowing for proper capsule doses. This gives you the reliable results that are very difficult to achieve by manual mixing. The V style blender allows no dead spots that would compromise a cohesive blend, costing more money in the long run with a poorly mixed batch.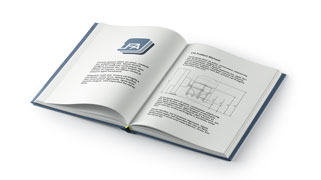 Get Information on
VH Powder Mixer
Enter your details to get the User manual, Spec Sheet and Video links for VH Powder Mixer
The VH series comes in a range of sizes, each offering the perfect balance between space efficiency and capacity. The small, unobtrusive VH 8 will sit in the corner of a workshop taking up very little space, while at the far end of the range the larger, industrial sized VH 200, 300 and 500 are large manufacturing plant machines offering the capacity to cope with any sized job. What all the VH range share in common is rugged construction and reliable industrial motors, meaning that they just run and run, needing minimal maintenance.
Our View
Highly effective mixing units that get the job done with minimal fuss, the VH range are low noise machines that mix to a very demanding standard and offer efficiency, reliability and consistent results. Easy to fill, clean and maintain, these mixing machines are a deservedly popular choice for a broad spectrum of industries.
Technical Specifications
| | | | | | | |
| --- | --- | --- | --- | --- | --- | --- |
| Model | VH 8 | VH 14 | VH 100 | VH 200 | VH 300 | VH 500 |
| Barrel Capacity | 8L / 0.28 ft³ | 14L / 0.49 ft³ | 100L / 3.5 ft³ | 200L / 7.06 ft³ | 300L / 10.59 ft³ | 500L / 17.65 ft³ |
| Approximate Working Capacity (weight) | 2.5kg / 5.5lbs | 4kg / 9lbs | 28kg / 62lbs | 55kg / 121lbs | 80kg / 175lbs | 140kg / 308lbs |
| Approximate Working Capacity (volume) | 3.2 - 4.8L / 0.11 - 0.17 ft³ | 5.6 - 8.4L / 0.2 - 0.3 ft³ | 40 - 60L / 1.4 - 2.1 ft³ | 80 - 120L / 2.8 - 4.2 ft³ | 120 - 180L / 4.2 - 6.3 ft³ | 200 - 300L / 7 - 10.5 ft³ |
| Agitation Speed (r/min) | 24 | 20 | 15 | 12 | 12 | 12 |
| Average Mixing Time (min) | 6-8 | 6-8 | 6-8 | 6-8 | 6-10 | 6-10 |
| USA Power | 0.25kW, 1 Phase, 110v | 0.37kW, 1 Phase, 110v | 1.1kW, 3 Phase, 220v | 1.5kW, 3 Phase, 220v | 1.5kW, 3 Phase, 220v | 2.2kW, 3 Phase, 220v |
| UK Power | 0.25kW, 1 Phase, 240v | 0.37kW, 1 Phase, 240v | 1.1kW, 3 Phase, 440v | 1.5kW, 3 Phase, 440v | 1.5kW, 3 Phase, 440v | 2.2kW, 3 Phase, 440v |
| Dimensions (mm) | 600 X500 X 500 | 900 X 380 X 900 | 1900 x 800 x 1190 | 2400 x 950 x 1510 | 2100 x 650 x 1850 | 2550 x 1000 x 1950 |
| Machine Weight | 75kg / 165lbs | 83kg / 182lbs | 200kg / 440lbs | 300kg / 661lbs | 350kg / 771lbs | 550kg / 1,212lbs |